Jewish Student Groups
The Jewish Student Union (JSU) is a student organization led by 8 executive officers. Student leadership works with Hillel staff to plan events that bring Jewish students together in a welcoming Jewish environment on campus.  In addition to social programs, the JSU creates Shabbat experiences, holiday celebrations, community service opportunities and more.
The Jewish Student Union Board 2016-2017
---
 Students Supporting lsrael (SSI) is a part of a national movement of pro-Israel student organizations that highlight and promote Israel's culture and contributions to the world. SSI's main goal is to promote unity and joint action among pro-Israel students, to arrange and hold meetings to educate the SDSU community about Israel and the conflict in the region, and to encourage dialogue among those interested in Israel and its political issues.  SSI strives to increase awareness on the SDSU campus of Israel's culture and contributions to the global community through its political, technological and scientific advancements.
---
Jewish Greek Life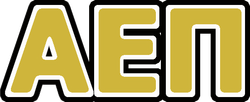 Alpha Epsilon Pi is the only national Jewish fraternity. AEPi's role is to encourage and guide Jewish students to become tomorrow's leaders through dedication to Jewish heritage, ideals, values, and ethics.
For more information visit their website or  SDSU AEPi on Facebook