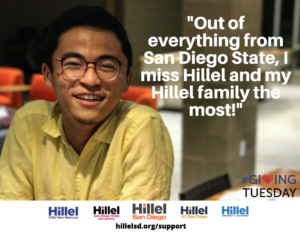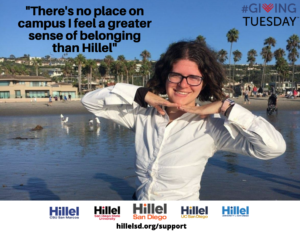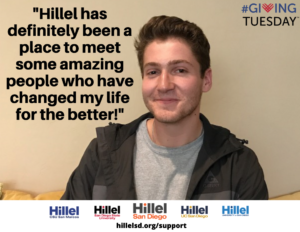 Because of YOU – one special feeling or experience can transform a Jewish student's life. Listen to our Jewish students describe their Hillel experience in one word…one thought all thanks to YOU.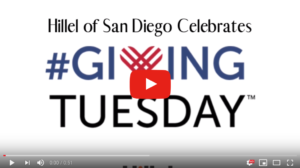 In the spirit of giving thanks and gratitude, please join us today in celebrating Giving Tuesday, a national day dedicated to inspiring personal philanthropy, raising funds and generating awareness for important causes.
We have a generous donor who is matching your gift dollar-for-dollar up to $15,000 and matching an additional $10,000 for all donors who join our monthly giving program.
Hillel of San Diego mentors, advises, educates and advocates for today's Jewish students and provides them with the tools and opportunities to be tomorrow's Jewish leaders.
Please give generously this #GivingTuesday to ensure every Jewish student has the opportunity to live, learn, and lead in a vibrant Jewish campus community in San Diego.