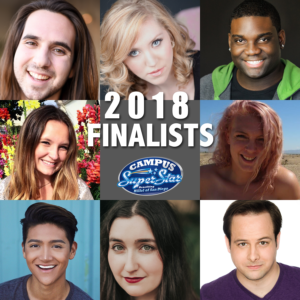 Join us at San Diego's most entertaining event!  Following sold out shows in 2015 and 2016, one of the most talked about events in San Diego returns Sunday, March 18!
Hillel of San Diego's Campus SuperStar will showcase the dynamism and diversity of San Diego's next generation, in support of Hillel's work at four universities across the region. Eight of San Diego's most talented collegiate vocalists will compete for a $5,000 grand prize.
Tickets on sale now! Campus SuperStar 2018.